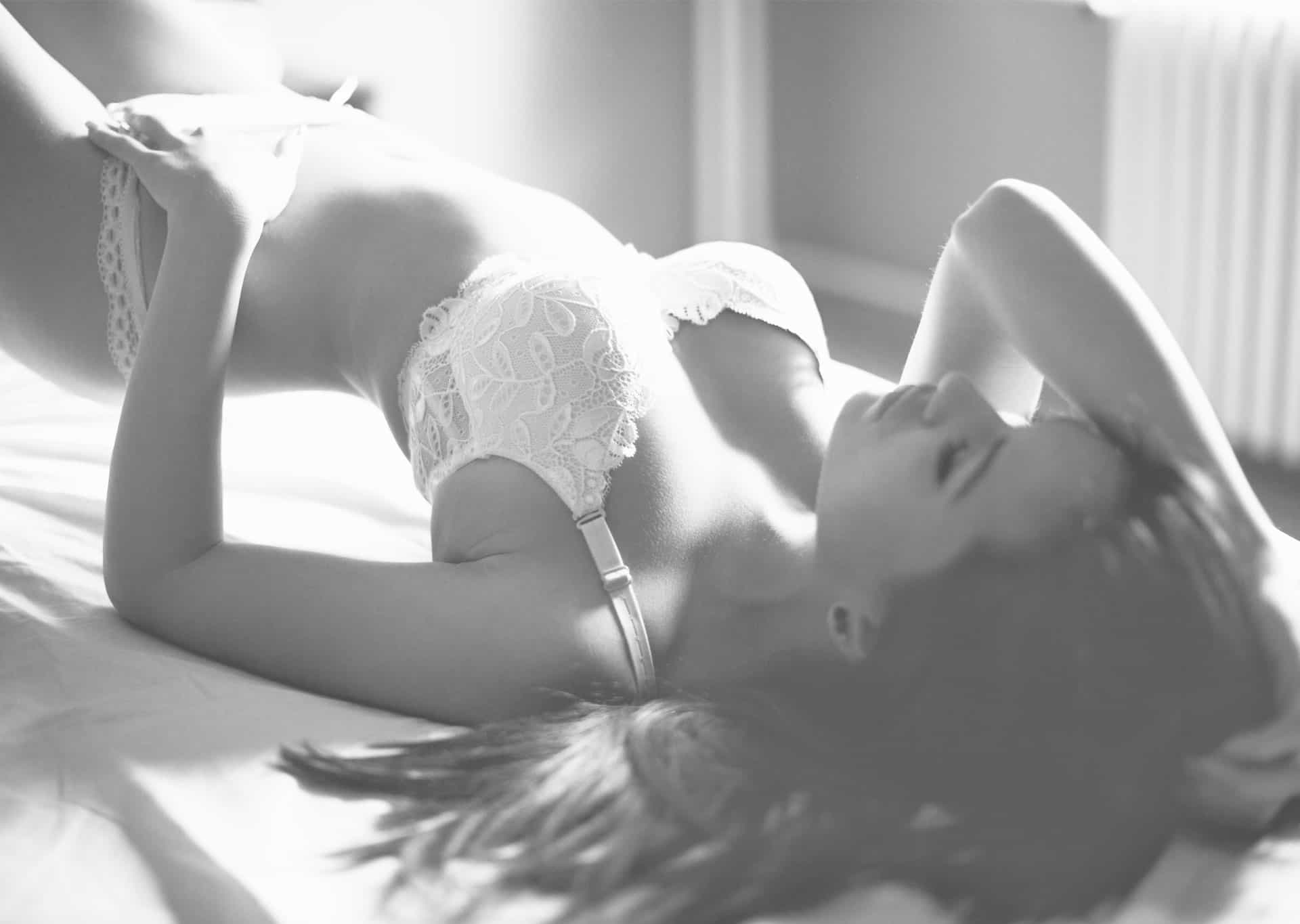 Botox is a prescription neurotoxin that can be injected into the facial muscles to minimize the appearance of moderate to severe lines and wrinkles. For the past seven years, Botox (Botulinum Toxin Type A) has remained the most popular non-surgical skin rejuvenation treatment in America, with approximately 6.3 million injections performed in 2013 alone! Botox provides skin-rejuvenating results for patients with the desire to correct the early signs of aging, as well as for patients with deeper wrinkles and more advanced signs of aging. With a simple, 20-minute Botox treatment, patients can safely minimize the appearance of wrinkles by 80%, and can resume their busy schedules with minimal interruption.
Although patients can receive Botox injections in a wide variety of locations, improper Botox administration can lead to visible ripples, shiny foreheads, and an unnatural "frozen" look, which is why it is very important to have your Botox injections administered by a trained practitioner with a special interest in this field, such as Dr. Wright A. Jones and Dr. Sabine Lovell. From their private plastic surgery practice in Atlanta, Georgia, Dr. Jones and Dr. Lovell have helped many patients minimize the appearance of facial wrinkles and restore a youthfully smooth appearance to their facial skin with Botox injections.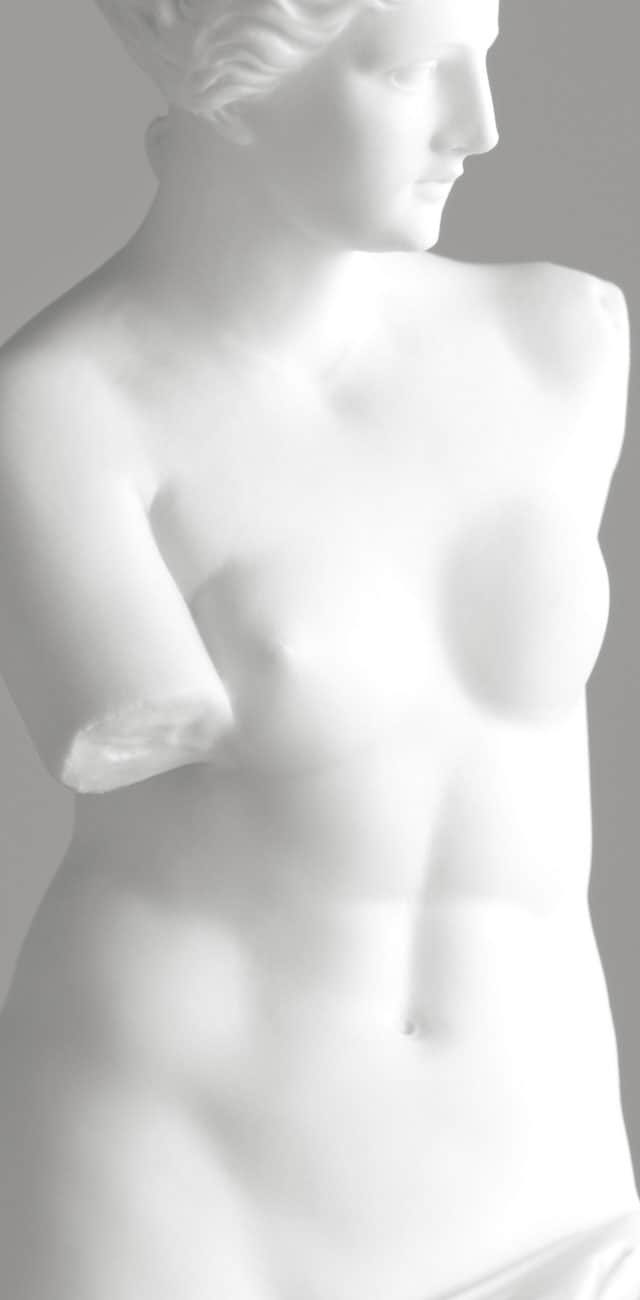 BOTOX BENEFITS
Botox injections are formulated to target dynamic facial wrinkles, which form as a result of age, genetics, smoking, sun damage, and the repetitive contraction of the facial muscles. Botox injections address the issue of dynamic wrinkle formation by obstructing the nerve impulses within the targeted muscle, thereby preventing the contraction of the adjacent facial muscles and yielding smoother, revitalized skin.
Botox injections also provide the added benefit of slowing down the aging process by inhibiting patients from making the facial expressions that create dynamic wrinkles!
What Can BOTOX Treat?
While wrinkle-reduction is highlighted as its primary benefit, Botox injections serve a multitude of cosmetic purposes, and can be utilized to treat and correct a variety of aesthetic issues, such as:
Frown lines (vertical lines between the eyebrows)
Crow's feet (fine lines around the eyes)
Creasing or drooping of the brow region
Sagging around the corners of the mouth
Marionette lines (vertical lines running downward from the corners of the mouth)
Facial scars
Gummy smile
Lower and upper lip creases
Excessive cleft chin or "peach pit" chin
Wrinkling on the chest (décolleté)
Horizontal and vertical neck creases
Excessive sweating (hyperhidrosis)
BOTOX PROCEDURAL DETAILS
Botox injections are simple, 20-minute treatments that will be performed in our office and do not require any post-treatment downtime. You will be able to see the visible results of your Botox procedure approximately 7 days after the initial treatment, and the skin-smoothing effects typically last 3-7 months (results can be extended with periodic maintenance injections). For patients seeking to maximize their facial rejuvenation results, Botox injections can easily be performed in conjunction with dermal facial fillers, such as Juvederm, Restylane, Radiesse, and Sculptra.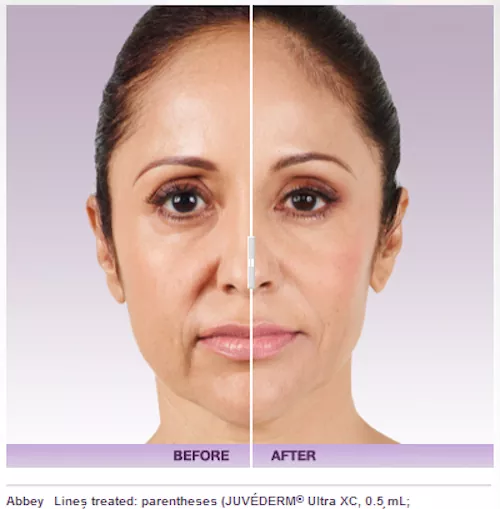 JUVEDERM DERMAL FILLERS
Juvederm dermal filler offers many of the aesthetic benefits of a surgical facelift at a much lower cost, and without the need for any incisions, anesthesia, or post-procedural downtime. The convenience, safety, and effectiveness of Juvederm allows patients to conveniently schedule these powerfully revitalizing 30-minute skin treatments into their busy lives with minimal disruption to their normal activities. Additionally, Juvederm offers the benefit of immediate results—patients can see the visual aesthetic improvements to their facial appearance directly after their treatment, and will leave the office looking youthfully refreshed and well-rested.
Juvederm instantly replenishes lost volume to the skin, filling in aesthetically undesirable facial folds and wrinkles. Juvederm is FDA-approved to provide long-lasting results (up to one year from initial treatment), and is an excellent product for lip augmentation procedures. Juvederm injections can be performed on all skin types and ethnic groups, and its smooth texture makes it a safe choice for patients with thin, sensitive skin.
CONTACT MUSE PLASTIC SURGERY
At Muse Plastic Surgery, Dr. Jones and Dr. Lovell focus not on changing the core aesthetic components of their patients, but rather on using cosmetic enhancement procedures to help them become the absolute best that they can be. Our plastic surgeons believe in the importance of having well-informed patients, and will take the time to explain all of your Botox treatment options and procedural details to ensure that you feel completely comfortable about your cosmetic treatment.
If you would like additional information about having your Botox injections performed at Muse Plastic Surgery, please do not hesitate to contact our office today. We look forward to speaking with you, and to scheduling your initial consultation with Dr. Jones or Dr. Lovell.
Contact us by clicking here, calling the office at 404.994.5937 or emailing us at info@museplasticsurgery.com