Juvederm Facial Filler Before And After Photos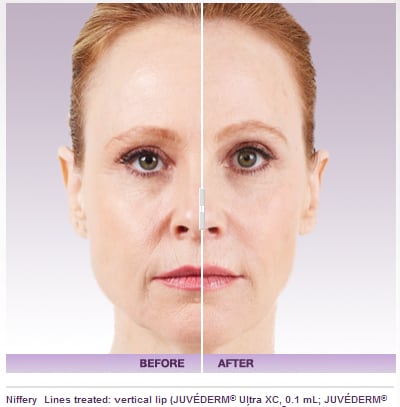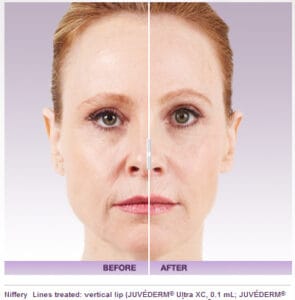 Juvederm is one of the most sought-after facial filler injections today to improve the signs of aging on the face. Juvederm injections may be an ideal option for patients who want to avoid facelift cosmetic surgery. During the initial consultation, the provider will educate the patient about various aspects of Juvederm filler treatment.
Some providers may also present Juvederm before and after photographs at the outset which Dr. Jones does not do right now but this does not mean you cannot see these pictures during the consultation or have some emailed to you. This will allow a patient to understand exactly what a dermal filler treatment such as Juvederm can or cannot do to mitigate facial aging, and how it may compare with plastic surgery in terms of aesthetic results.
Muse Plastic Surgery, led by double board certified plastic surgeon Dr. Wright Jones, provides Juvederm facial filler injectable treatment to patients in Atlanta, Buckhead, Stockbridge, Marietta, GA, and surrounding communities in this glorious part of the country.
What are Juvederm Before and After Photographs?
Before and after photographs in case of Juvederm facial filler refer to a set of images belonging to an earlier patient who has received the same treatment with successful results. The set includes pictures taken prior to the procedure and after the procedure at a stage when the initial redness and swelling has disappeared and full results of Juvederm filler are visible.
Plastic surgeon to the stars Dr. Jones will take care to ensure that before and after photos are only obtained with the patient's clear consent and presented before new patients in an appropriate manner. The only purpose behind this endeavor is to use the pictures as a visual aid is to educate new patients about the potential effectiveness of Juvederm cosmetic filler injections and help them make an informed decision.
Benefits
When a new patient seeks Juvederm facial filler treatment, they may not have a clear idea of how the procedure may help to improve their facial wrinkles and fine lines and provide a subtle lift to the sagging facial tissue. Each patient will have a unique facial anatomy and specific aesthetic goals. Some patients may need only a minor correction, while some others may require more significant wrinkle reduction in multiple areas of the face.
In some cases, the injection provider may recommend a liquid facelift, combining Juvederm with Botox and other facial fillers. In each case, the patient will be in a better position to make the right choices when they have access to Juvederm before and after photos. Noteworthy and celebrity plastic surgeon Dr. Jones will help the patient make an educated decision about Juvederm.
A patient can see these pictures online possibly during the consultation. It is necessary for this occur since words only mean so much. With so many pictures out there all over the place via websites and social media, people have come to expect to be able to visualize things themselves. No matter how much clout a doctor has the patient wants to be able to see these types of pictures before any Juvederm procedure. This procedure is not mandatory, it is volunteer so outstanding website pictures are expected and Dr. Jones's website is awesome.
He believes in transparency and this is why there are so many impressive pictures for any patient to see. A patient can see his work from the tranquility of their own home or anywhere else so they can make a decision without any pressure at all.
Being Realistic
The treatment provider will like to ensure that the patient has clear aesthetic goals and realistic expectations from a non-surgical facial filler treatment such as Juvederm. Such patients will typically achieve higher satisfaction levels in the end. Therefore, the provider may present Juvederm facial filler before and after pictures at the time of initial consultation.
Once the patient knows exactly what to expect and what not to expect from the treatment, they will be more realistic about the outcome. Patients want to make decisions without anyone trying to influence them. Famous plastic surgeon Dr. Wright Jones receives patients from Atlanta, Buckhead, Stockbridge, Marietta, GA, and other cities and suburbs in the monumental Empire State of the South.
See all plastic surgery procedures that Cosmetic Surgeon Dr. Wright Jones performs of the face, nose, body, and breast in and around Atlanta, Buckhead, Stockbridge, Marietta, GA and surrounding areas.